Rent a small bus in Cologne
Small buses are the perfect alternative to minibuses and buses. A special driving license is necessary and only professional qualified drivers are allowed to drive small buses; in compensation, they welcome more passengers. Despite this, thanks to their smaller size, they can squeeze in many parking places inaccessible to buses. Besides, the trip you will experience will be more intimate than in a bigger vehicle or in a double-decker.
Thanks to Bus Cologne, you can rent a small bus for the following types of trips:
Transfers of all sort by small bus: From a simple transfer downtown to an airport transfer by shuttle, Bus Cologne and its bus company partners in Cologne make provision of small buses at any time. Rent now to Bus Cologne a small bus for your transfers! Please note that it is wise to book in advance as the number of small buses available in Cologne is limited!
Sightseeing tours in Cologne: Small buses are ideal for quick visits/tours of the tourist attractions in Cologne. Small buses can access many places that bigger buses cannot. Besides, they can drive more passengers than a minibus during a sightseeing tour. Thanks to Bus Cologne you can book a small bus with driver for your tourist tours in Cologne and, if need be, hire a local guide. He could set up your tour and supplement it with information and interpretation of the history of Cologne, anecdotes that took place in the city, and show you the hangouts.
Tourist excursions from Cologne: You will swoop into excitement upon seeing the numerous tourist attractions and possibilities of excursions to the surroundings. Whatever the place, your excursion by small bus in Cologne will not be a problem: Bus Cologne's team will inform you on the itineraries and the hangouts. In that case, small buses are always more handy to maneuver when driving to narrow areas.
Do you want to rent a small bus without driver?
In order to have the authorization to drive such a vehicle in Germany, one needs a special driving license. In consequence, the number of people allowed to drive small buses is accordingly reduced. Even though you might have such a license, we cannot allow you to drive our small buses for insurance reasons. If you want to rent a small bus without driver, the only way to do so is by passing through a vehicle rental company specialized on this kind of service.
Book a small bus with driver
You can rent a small bus with driver to Bus Cologne at any time: please phone our European hotline +49 172 83 44 164 or send us an email at . One of our agents will deal with your request as fast as possible and will send you an estimate of your personal offer for your transfers or tourist tours by small bus to Cologne.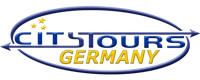 +49 172 83 44 164

Bus Cologne is a service provided by the tour operator City Tours Germany and bus rental companies based in Cologne.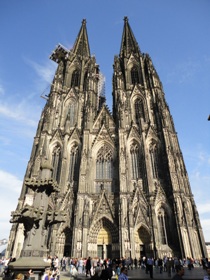 Rent a bus abroad
Bus Cologne belongs to City Tours' network and works in collaboration with coach rental companies all over Europe. Please find below several relevant links to our bus company partners:
Book buses anywhere in Europe for transfers and travels by charter bus.
Rent coaches for transfers and sightseeing tours in Germany.
Bus rental for excursions and transfers by bus in Austria.
Book travels by bus and transfers by bus in Poland.
Rent a bus or a minibus in Ukraine.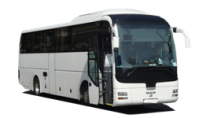 All images on this website © City Tours GmbH | Alexander Ehrlich.