Rent a minibus in Cologne
Bus Cologne proposes minibuses with driver for rent appropriate for small groups. If more passengers were to take part in the trip, we make provision of small buses, buses and double-deckers. You may appeal to our bus rental services for the renting of a minibus in Cologne for your transfers downtown, from or to an airport, or for guided tours or any other travel in Cologne, the region and all over Germany.
Minibuses are particularly adapted to the following kinds of trips:
Tranfers in Cologne: Bus Cologne will be happy to drive you anywhere from any departure point to the destination of your choice in Cologne. Minibuses are very handy for trips to areas inaccessible to bigger vehicles or impracticable time-periods to bigger groups - as for example, a minibus booked for a transfer from an event back to a hotel. There is an option for guided tours with driver-guide: if you lack time to visit Cologne, a guided tour of the city by bus or minibus is still the best solution for a quick and comfortable overall visit of the main tourist attractions of Cologne. A tourist tour by minibus offers the advantage that the driver is also the tourist guide who will teach you on the history of the city of Cologne. You will save money as well as time, avoiding hiring a guide or a big bus! Please remind that driver-guides are available but that it is preferable to hire their services as well as book your guided tour by minibus in advance!
Shuttle transfers: Minibuses are very flexible for transfers between two points where simultaneous - or almost simultaneous - events take place. A transfer by minibus can also be the best way to drive wedding guests from the ceremony to the reception or to pick up lecturers from the airport and drive them to a conference, if some of them arrive at different times.
Transfers from the airport: Minibuses are the simplest means of transportation for a fast transfer from the airport. First, the parking fees are less expensive; second, the services rendered are more personal thanks to a trained team who works hand in hand with Bus Cologne. Finally, the departure and arrival schedule and much more flexible.
About renting a bus without driver
Bus Cologne is specialized in the renting of modern and comfortable minibuses with driver for transfers and sightseeing tours in Cologne. For security reasons, we cannot provide vehicles without driver. If you wish to book a coach without driver, please contact one of the other bus rental companies in Cologne.
Rent a minibus with driver?
You can book a minibus with driver to Bus Cologne at any time: to place an order please contact us at or call our European hotline +49 172 83 44 164. You will receive an estimate within 24 hours. Our team will do everything to satisfy your request for a minibus in Cologne!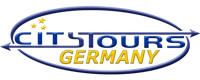 +49 172 83 44 164

Bus Cologne is a service provided by the tour operator City Tours Germany and bus rental companies selected in Cologne surroundings.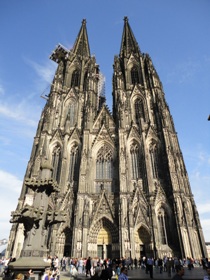 Bus rental abroad
Bus Cologne belongs to City Tours' network and works in collaboration with coach rental companies all over Europe. Please find below several relevant links to our bus company partners:
Book buses anywhere in Europe for transfers by bus and travels by coach.
Rent coaches for transfers and sightseeing tours in Germany.
Bus rental for excursions and transfers by bus in Austria.
Book travels by bus and transfers by bus in Poland.
Rent a bus or a minibus in Ukraine.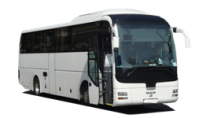 All images on this website © City Tours GmbH | Alexander Ehrlich.