Rent a bus in Cologne
A Bus with driver is the favorite means of transportation for transfers, sightseeing tours, excursions and tourist trips in, from or to Cologne. Bus Cologne, thanks to its wide network of partners, offers the possibility to rent vehicles of various sizes in Cologne and its region. In the event that no bus would be available, Bus Cologne will always find a way to help you out thanks to its collaboration with the tour operator City Tours which deals with many bus companies in Germany. In a case like this, we would call in another German bus company and ask for an extra bus!
If your group is too small for a bus, we make available minibuses and small buses; for bigger groups, double-deckers are at hand in Cologne!
Buses are perfect for the following type of trips:
Bus transfers in Cologne: If a group of substantial size needs to drive from one location to another in Cologne, a bus with driver is the best choice. Bus Cologne selects experienced drivers who will be happy to drive you around!
Bus transferts from Cologne: Even if you want to travel from Cologne to another place, our buses with driver are at your disposal at any time. Whether you need a transfer by bus to the airport or go on a trip to a distant city (Vienna, Berlin, Warsaw etc.) Bus Cologne's buses will lead you anywhere!
Bus transferts to Cologne: Do you wish to travel to Cologne from a distant location? Did you figure that out in advance? You can rent one of our coaches and ask to be picked up anywhere in Europe. Our drivers are well-informed on the European roads and our buses are regularly serviced and in perfect condition. Tell us where you will be waiting and we will take care of the rest!
Sightseeing tours in Cologne: The sightseeing tour reference in Cologne is obviously the tour by bus with driver, usually organized and commented by a professional local guide. Thanks to Bus Cologne you can rent a bus with driver for your tourist tours in Cologne; you may appeal to us for the building up of the trip or for finding a guide. Whatever your decision, we are there for you!
Excursions by bus from Cologne: According to your wishes, the guides with whom we work will be happy to undertake the organization of your excursions by bus from Cologne to its surroundings, and Bus Cologne makes available vehicles with driver for any of your excursion. Give us a place and a date and we will send you an estimate of your tour in Cologne!
Trips by bus from Cologne: The bus companies that partnered up with Bus Cologne are renowned for their seriousness and their high level of safety. Thanks to the excellent maintenance and regular services, our buses are reliable for pleasant trips anywhere from Cologne, Europe to any destination. Whether you want to go to the Alps, to the Eastern steppes, to the Atlantic coasts or the Scandinavian Fjords, our buses and our drivers are at your disposal!
Need to rent a bus without driver?
Unfortunately, for insurance reasons and to avoid technical difficulties, the platform Bus Cologne do not propose buses without driver, that even if you are a bus company from Germany, Europe or anywhere in the world that sends a group to Cologne with its own bus driver.
Rent a coach with driver in Cologne
In order to book a bus with driver, you have two possibilities: you may either contact us via email at or call +49 172 83 44 164, our European hotline. In both cases, Bus Cologne's team is waiting for your message and will gladly answer you back with an estimate as soon as possible.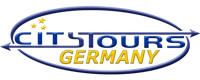 +49 172 83 44 164

Bus Cologne is associated to the tour operator City Tours Germany in partnership with bus rental companies from Cologne and its region.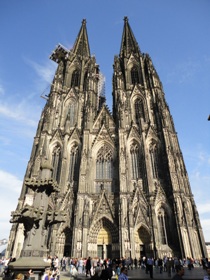 Coach rental outside Cologne
Bus Cologne belongs to City Tours' network and works in collaboration with coach rental companies all over Europe. Below are displayed links of our bus company collaborators:
Book buses anywhere in Europe for transfers by bus and travels by coach.
Rent coaches for transfers and sightseeing tours in Germany.
Bus rental for excursions and transfers by bus in Austria.
Book travels by bus and transfers by bus in Poland.
Rent a bus or a minibus in Ukraine.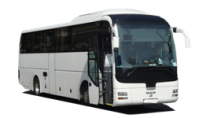 All images on this website © City Tours GmbH | Alexander Ehrlich.