About Bus Cologne
Bus Cologne is a bus rental platform of the tour operator City Tours. In collaboration with several bus companies in Cologne and its region, Bus Cologne deals with the provision of buses for any kind of trip in Cologne and the rest of North Rhine-Westphalia and allows the clients to book transfers, sightseeing tours, excursions and trips by minibus, small bus, bus or double-decker fast and easy.
Legal information about City Tours Germany
The tour operator City Tours is a booming company whose head office is based in Vienna (Austria) and its subsidiaries and branches in Germany, Italy and Poland. City Tours mainly provides customers from all over the world with bus rental services all over Europe, particularly in the field of action of the bus rental network www.europe-buses.com.
The following information concerns City Tours' German subsidiary but are valid for renting in Cologne:
Company name: City Tours GmbH - Deutschland
Head office: Gravelottestraße 25, D-47053 Duisburg
Commercial register number: HRB 25504 Commercial Register of the Duisburg Court
Juridical status of the society: GmbH -Austrian rights-
Corporate capital: EUR 35.000,00
Legal representants: Felicitas Bachner and Alexander Ehrlich.
National tax identification number: 312/5700/2664
VAT Number: DE815344109
Bank details: Deutsche Bank Passau, bank account number: 503599300, BLZ 75070024, IBAN: DE 6775 0700 2405 0359 9300, BIC: DEUTDEDB752
Telephone : +49 172 83 44 164
Email :
City Tours in other countries
Outside Germany, City Tours is located in Austria, Poland, Italy and also offers its services in Slovenia, Bulgaria and Ukraine. You will find further information on City Tours' activity outside of Germany at www.citytours-europe.com.
City Tours head office
City Tours's head quarter is based in Vienna. The following information about City Tours GmbH's head quarter is relevant for charter bus rental:
Company name: City Tours GmbH
Head office: Rosaliagasse 19/6, A-1120 Wien
Telephone: +43 1 966 02 61
Do you have questions about City Tours?
We hope that this website answered most of your questions. If you have any other doubt or need further information, please contact City Tours at !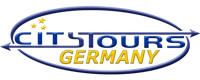 +49 172 83 44 164

Bus Cologne is a service provided by the tour operator City Tours Germany and bus rental companies in Cologne.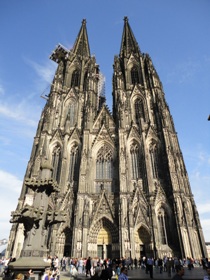 Coach rental abroad
Bus Cologne belongs to City Tours' network and works in collaboration with coach rental companies all over Europe. Please find below the relevant links to our partners:
Book buses anywhere in Europe for transfers and travels by bus.
Rent coaches for transfers and sightseeing tours in Germany.
Bus rental for excursions and transfers by bus in Austria.
Book travels by bus and transfers by bus in Poland.
Rent a bus or a minibus in Ukraine.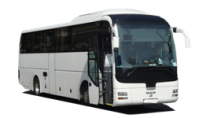 All images on this website © City Tours GmbH | Alexander Ehrlich.